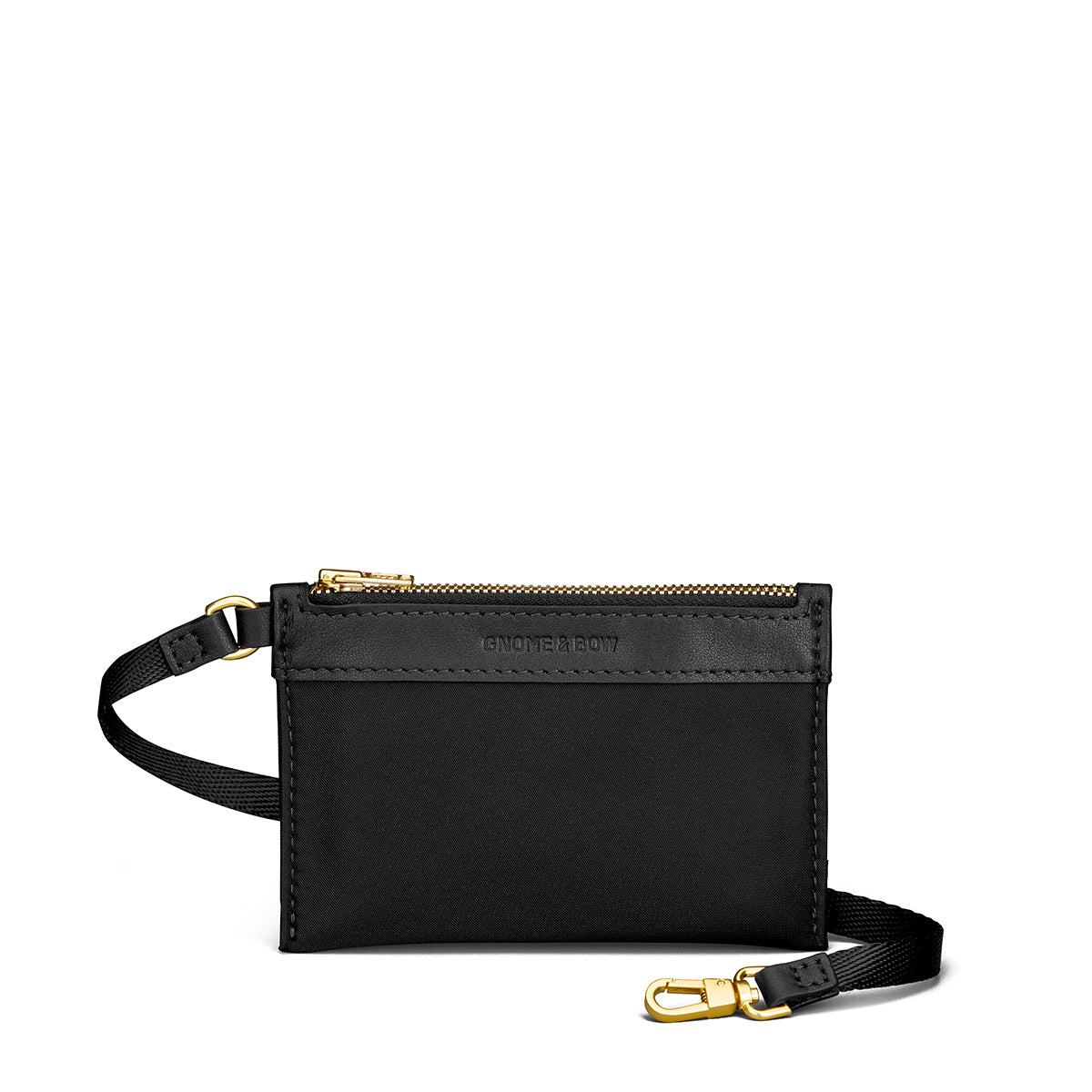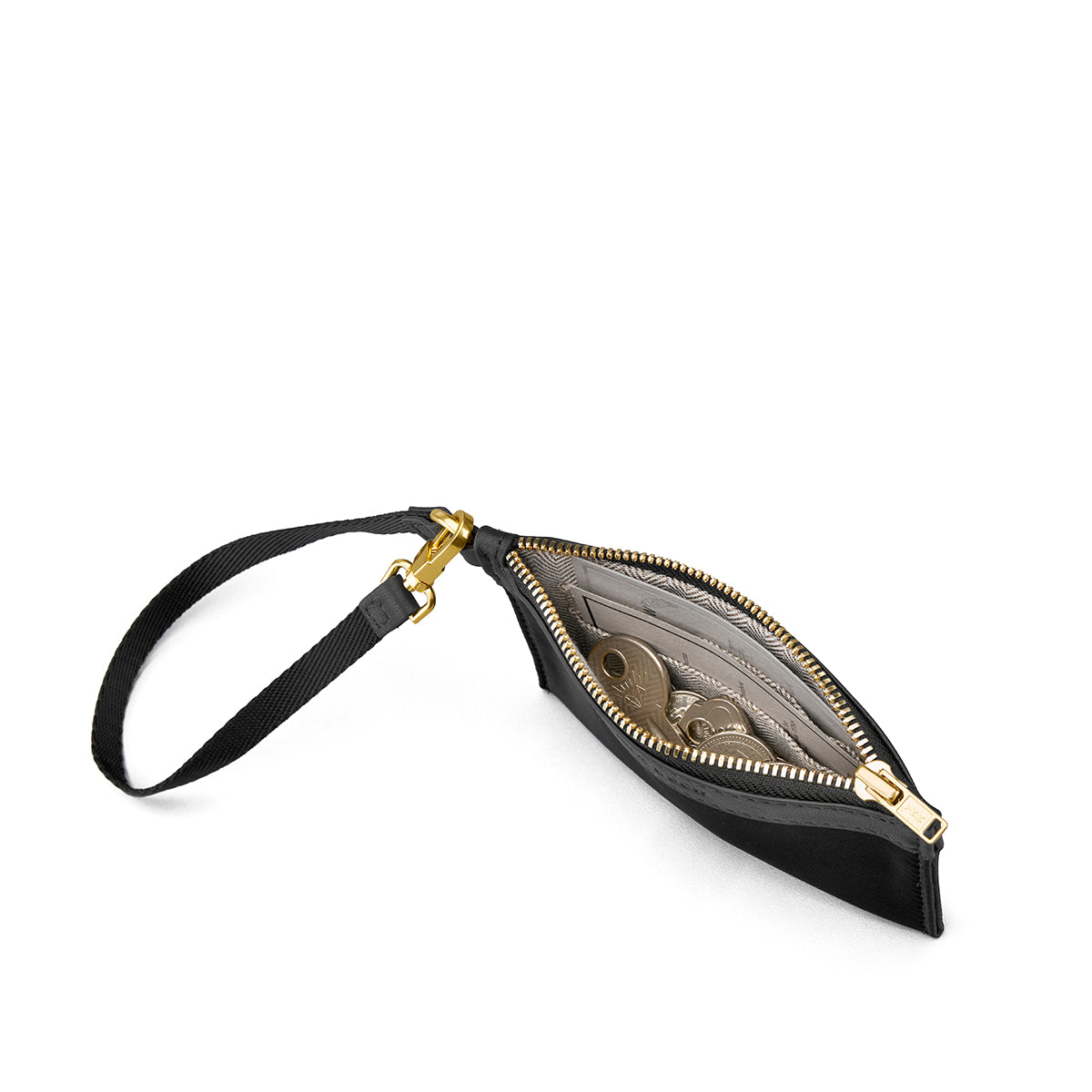 Musketeer Athos Small Crossbody Sling Mini Backpack (Water Resistant Nylon / USA Nappa Leather)
A lightweight, water-resistant compact convertible 2-way crossbody backpack for the stylish urbanite seeking hands-free travel convenience. A wide curved opening gives quick access to the spacious interior that holds a 8" Ipad Mini Tablet bottle, long wallet, phone with multiple pockets to organise your cards and smaller items. Easy to maintain and accented with full grain genuine leather for long lasting durability and a refined look.

Inspired by Alexandra Dumas' "The Three Musketeers", draw your pouch (like you would a sword) while relishing the engraving of "One for all, all for one" in french. Doubles as an anti-theft pouch keep your cards and valuables safe in secure back pocket.
"One for all, all for one"
Premium Materials
USA Full Grain Nappa Leather
Lightweight Water-Resistant Nylon
Japan YKK Excella Zippers
Feature Packed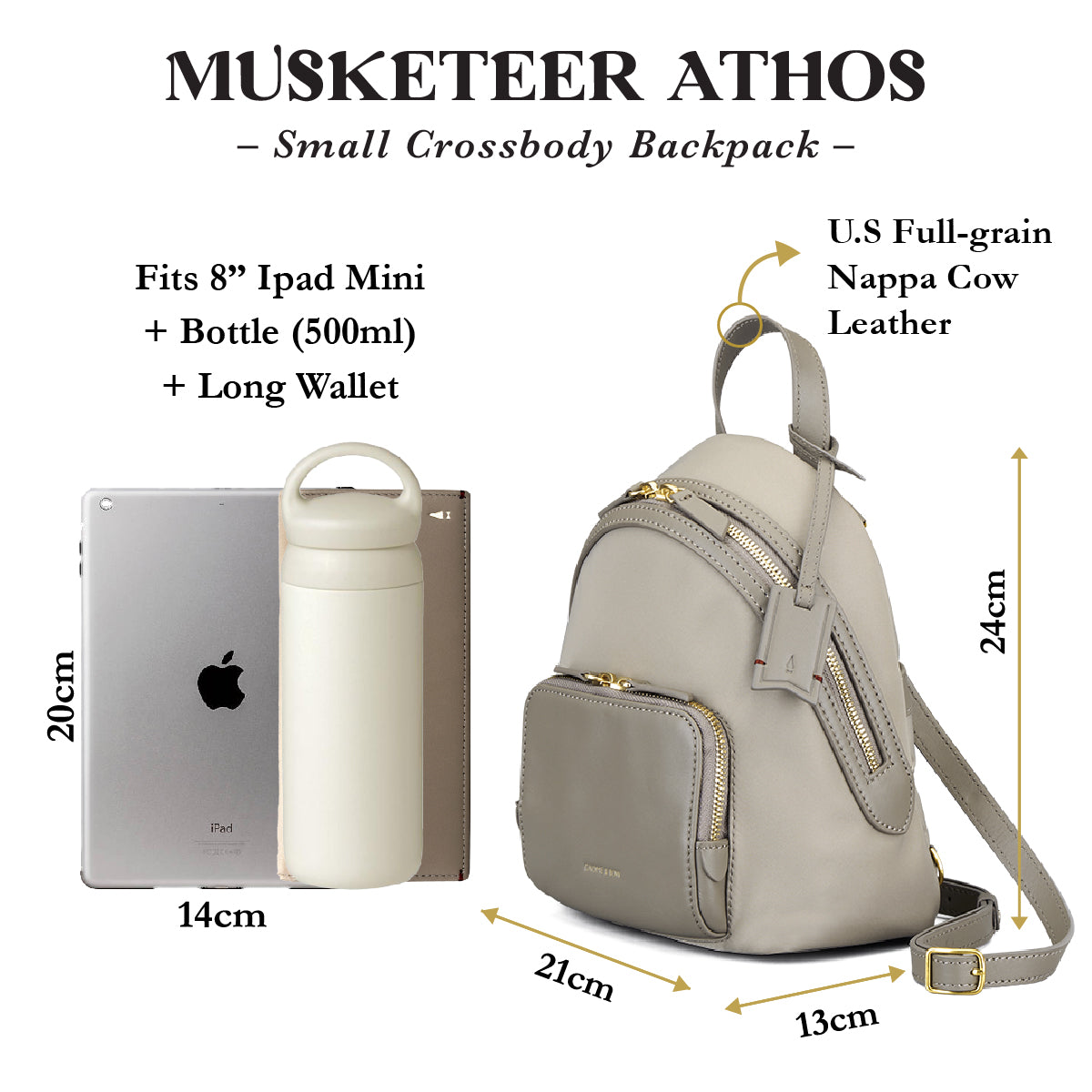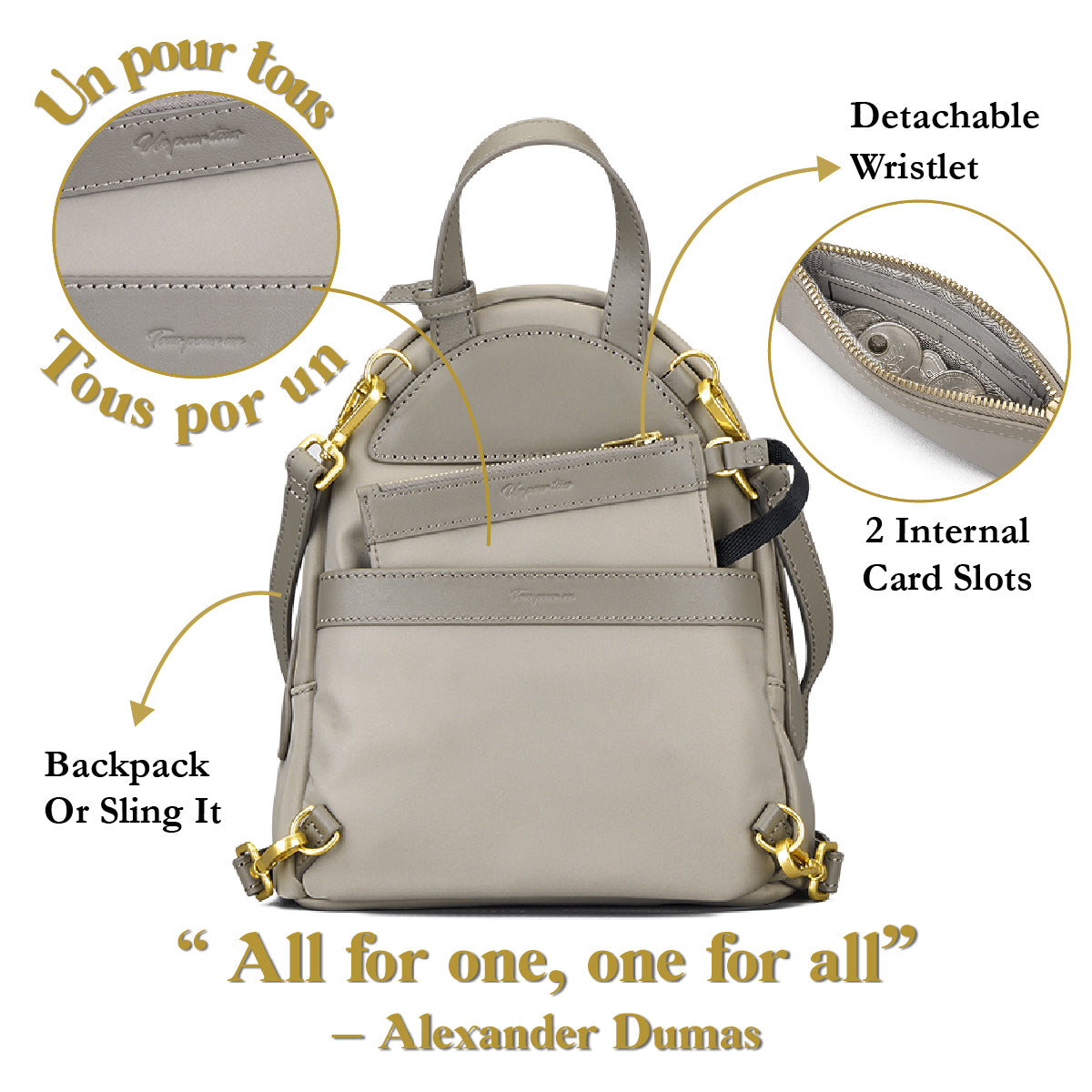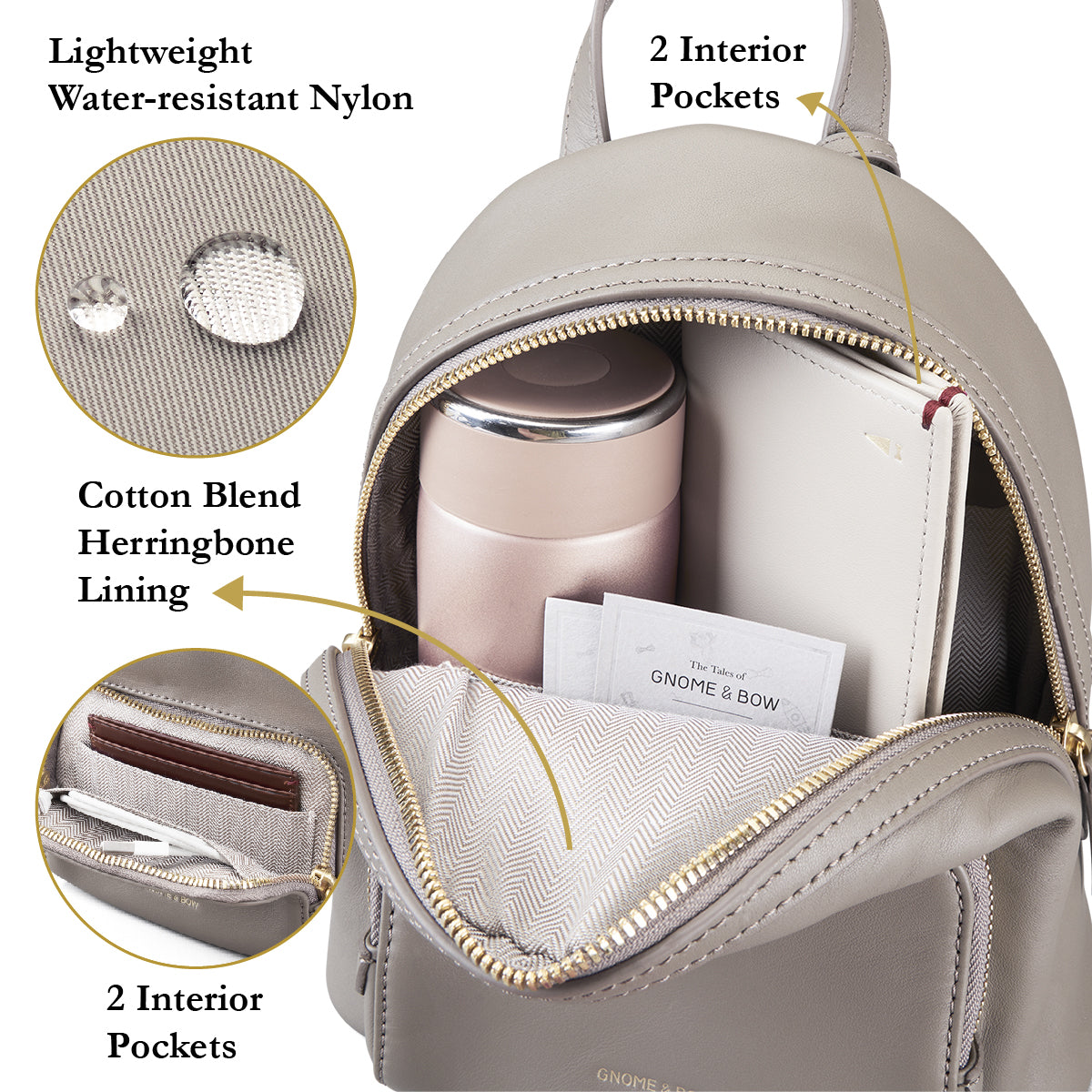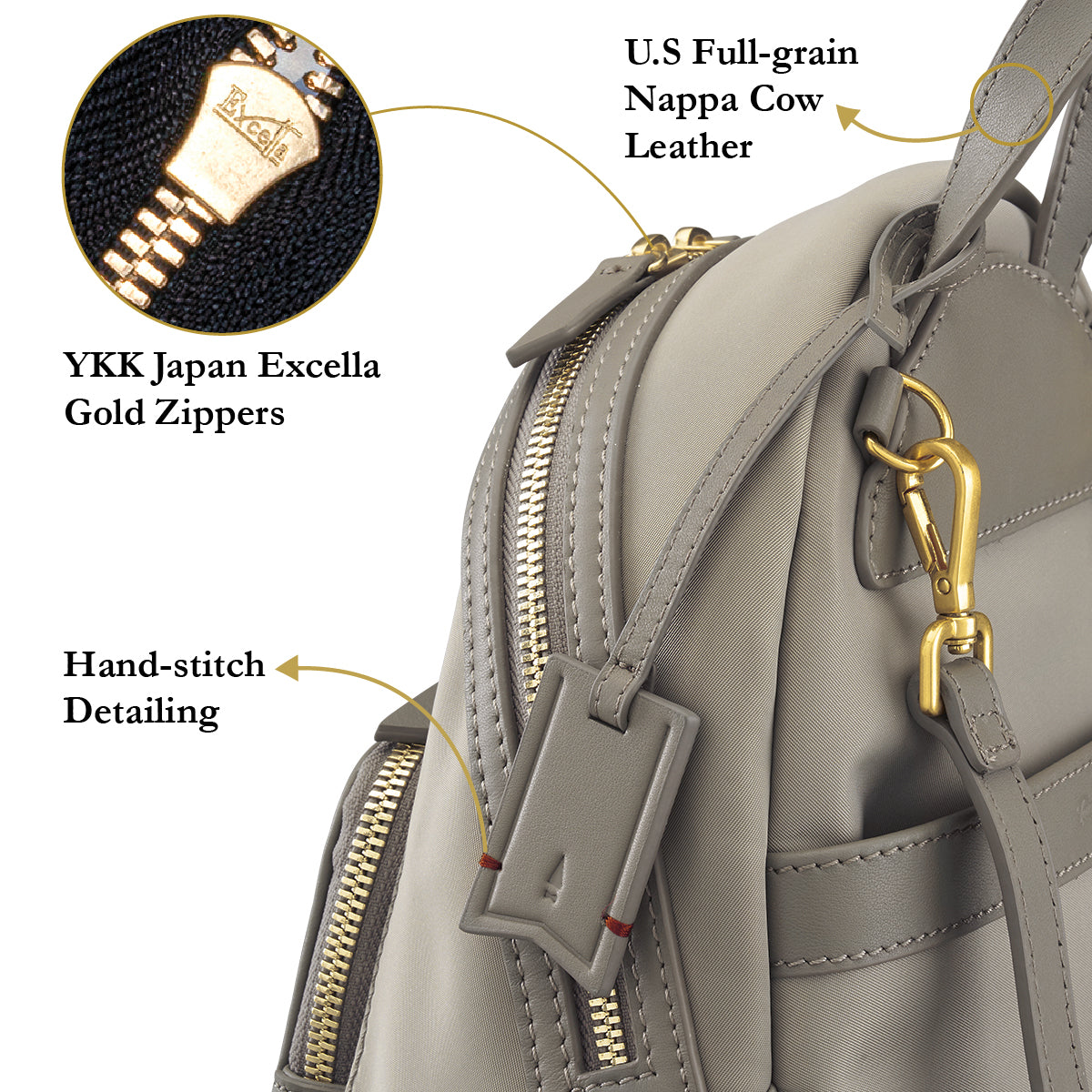 Testimonials
"Bought myself the Hare and Tortoise briefcase. Top quality product with great attention to the smallest details. Eager to see what's their next story."
"If your looking for a unique gift, look no further. Their wallets came in a storybook gift box literally. I was blown away. Such a fun quirky brand. Love it."
"I purchased the reversible Jekyll and Hyde bag. Awestruck by the clever concept - classy on one side and prints on the other. Great conversation starter."
"Deeply in love with their oxblood waxed leather, durable and ages beautifully. Been a fan since day 1 and still enjoying two of their wallets for more than 8 years now."
"Their nappa leather was really soft and their designs were innovative yet classy. Superb quality and functionality for the price point. Beautiful packaging."